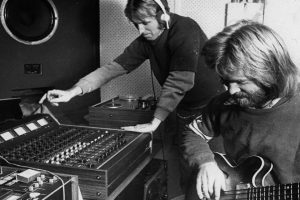 Song of Autumn is an iconic song for Tumut. Since its creation in the 1970s it has become an anthem for the town and the Festival of the Falling Leaf more specifically. Written by Ted Denson and Glen Ward and released prior to the 1976 Festival, the song has continued to have a big influence ever since. It's still regularly sung at local schools and other events.
The song was originally provided free of charge by Ted and Glen for use by the Tumut Community, and this generosity has continued with the digital file now being made available by Ted and Glen for download.
How to listen:
Just click on the play button immediately below:
How to download
Click on the link below, then the file will either appear in your web browser or download to your computer depending on your PC. The song is in MP3 format which will work with all media players. Please also read the copyright information below.
If neither of above work you can watch a slideshow and hear the song here:
More information on the song
Click here for the song lyrics and other information about Song of Autumn
Copyright information
This song is provided free of charge under a Creative Commons Attribution-NonCommercial-No Derivatives licence (link).
This means you are free to download the song but cannot use it for commercial purposes. Any sharing of the file needs to credit the creators (Ted Denson and Glen Ward). Any queries / enquiries should occur via the contact page on this site.