Thanks to Peter Butler for this picture and description of children at the Windowie schhol at Gilmore near Tumut. Year is unknown.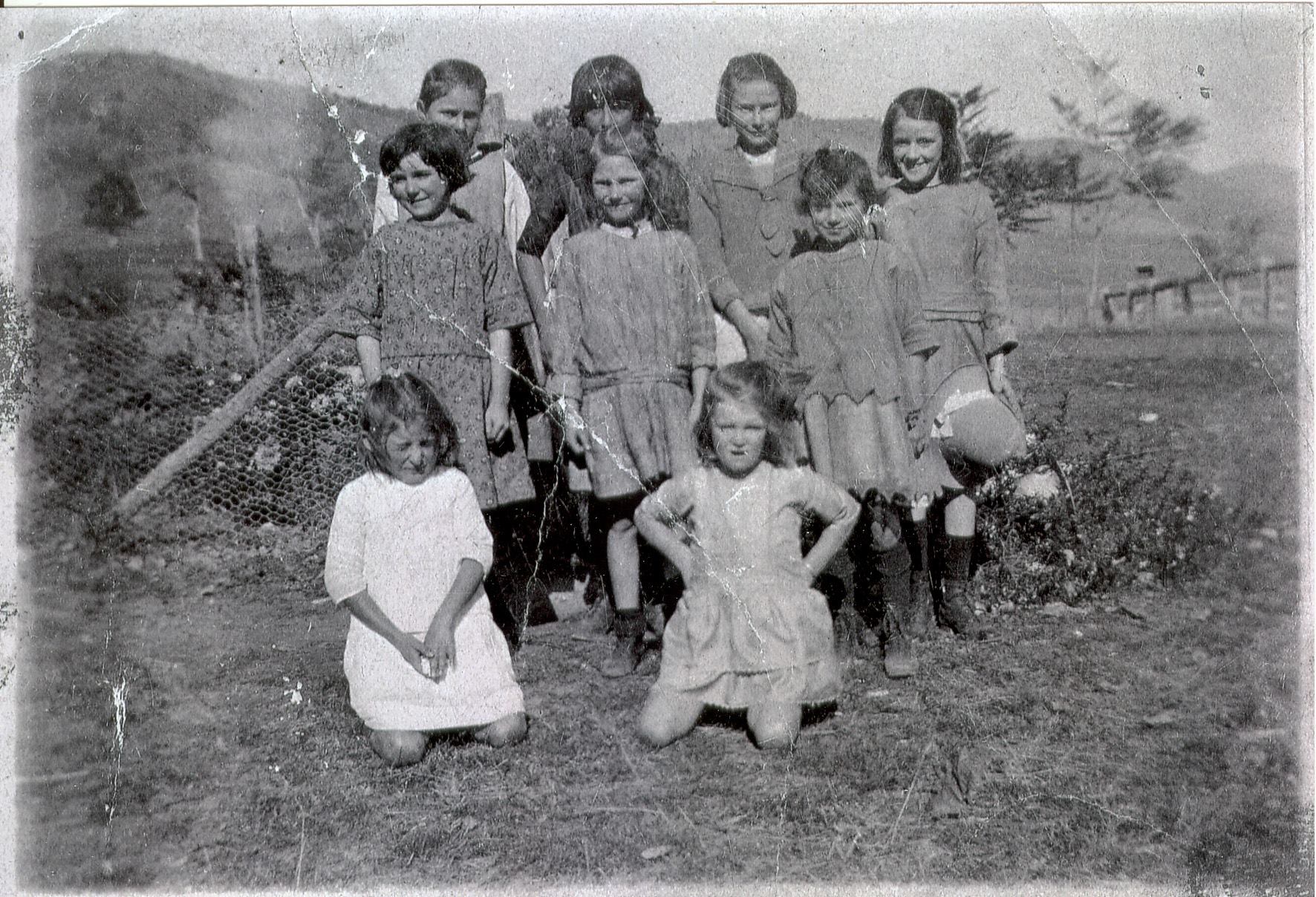 Back Row.
Not known, not known, Alma May Ford nee Broome, Tessy Quilty,
Middle Row.
Mary Cullen, unknown Cullen, unknown Jeffery.

Front Row.
Not known, Ena O'Brian.

Photo taken at the Windowie School, Gilmore near Tumut, N. S. W.
Photo from the collection of the late Pearl Bawden. Butler Collection.