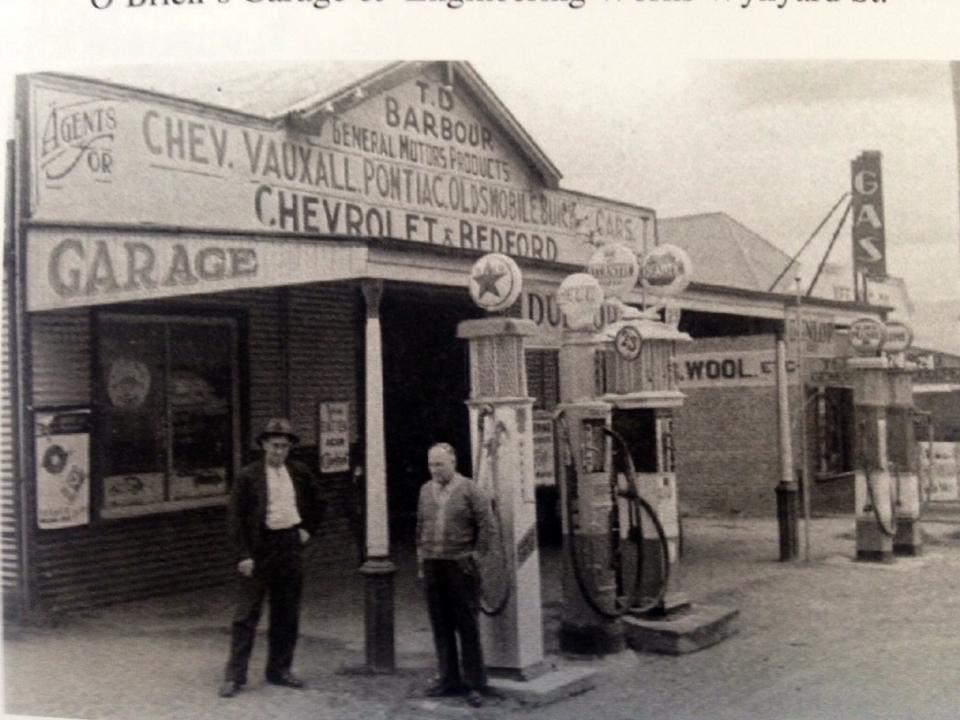 Circa 1930 Barbour's garage Fitzroy St, which later became Nancarrow's Datsun Garage. Barbour's also had a grocery shop next door till the 60's. Photo courtesy Tumut Historical Society, book on Tumut motoring over the years.
Also some interesting extra info from Douglas Baker:
The Barbour Family also owned the garage in Wynyard Street, prior to it becoming A.J. Baker Central Motor Garage.that occurred on 1/4/1945.