With thanks to Jenny Borradale (Weeden) for this great picture and description: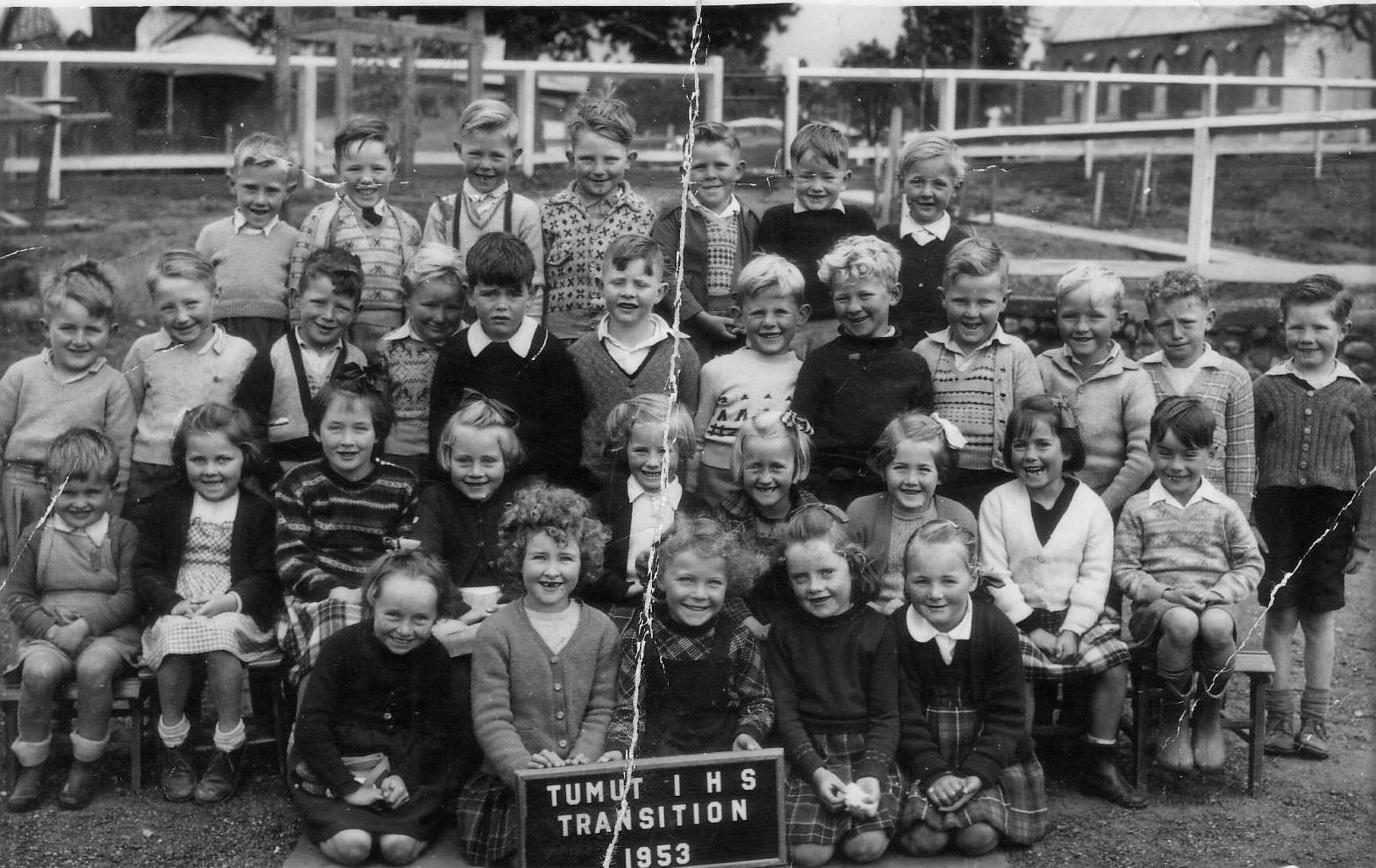 Tumut Infants School 1953 – Can you fill in the gaps?
Back Row L-R: ?,?, Crane, Ken Horton, ?, Les Boyd, Don Trevanion
Third Row L-R: Chris Bonnor, ?, Peter Crampton, David Lubke, Howard Page,?Terry Lee, Terry Venables, Brian McGrath, Lyle Anderson, Robert Watson, Alan McCulloch
Second Row L-R: Les Thomas, ? Nolte,?, Helen Clout, Jenny Weeden, Pam McDonald, Janet Crampton, Bev Stubbs, ?
Front Row L-R: Lynette Pearce, Jenny Learmont, Inge Peters, Jennifer Sexton, ?