With thanks to Angela Burt for this brilliant letter and description:
Letter from my grandfather Donald (Diva) Burt when he was 11 to his older brother Tom Burt in 1918. Mentioned in the letter are his sister Hazel Burt, his father Charles Burt, Mr Ferris (school teacher), George Mount, Harry Marzell, Mr Luther (?), Mr Watt, Mrs Watt, and Dr Brown.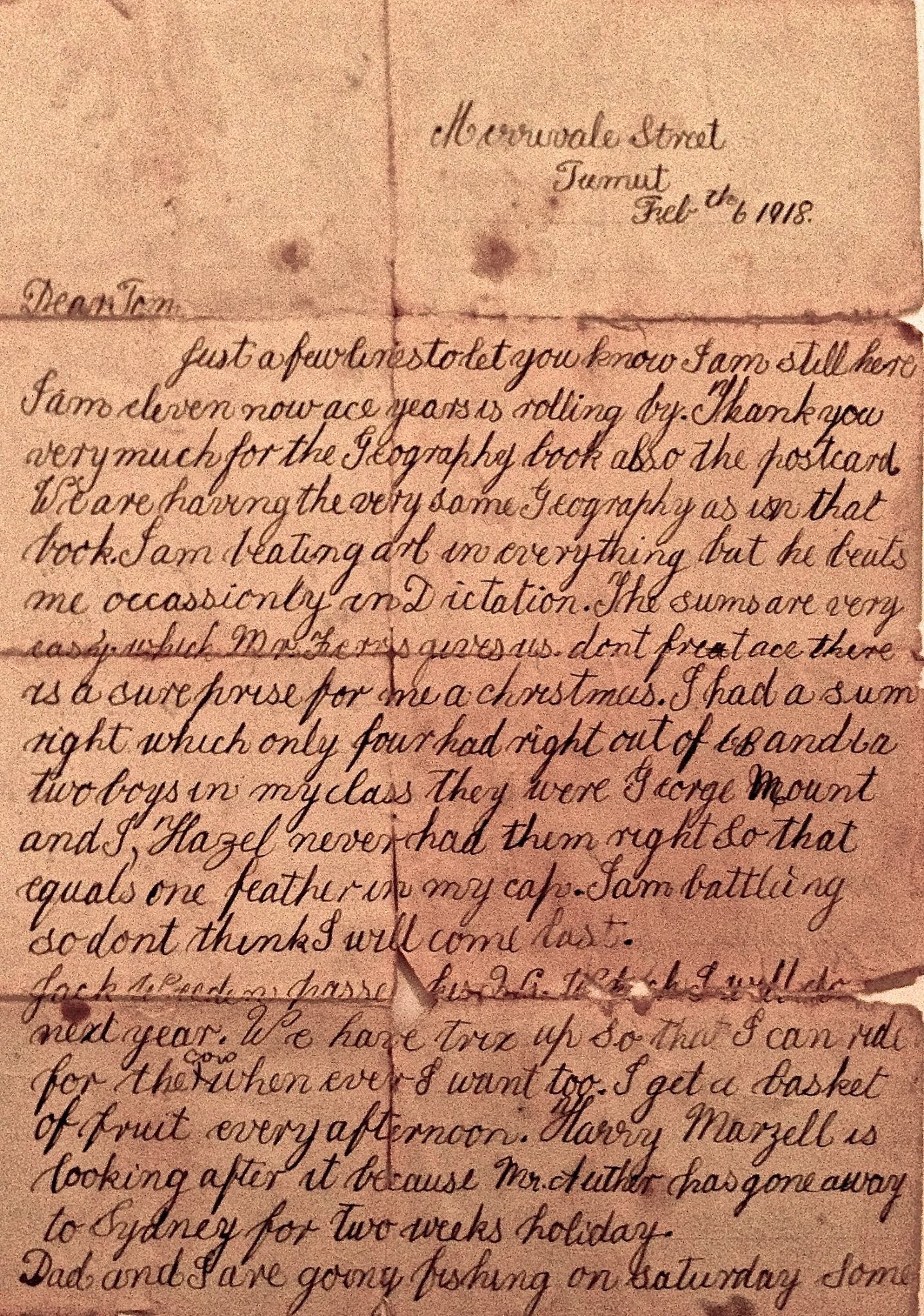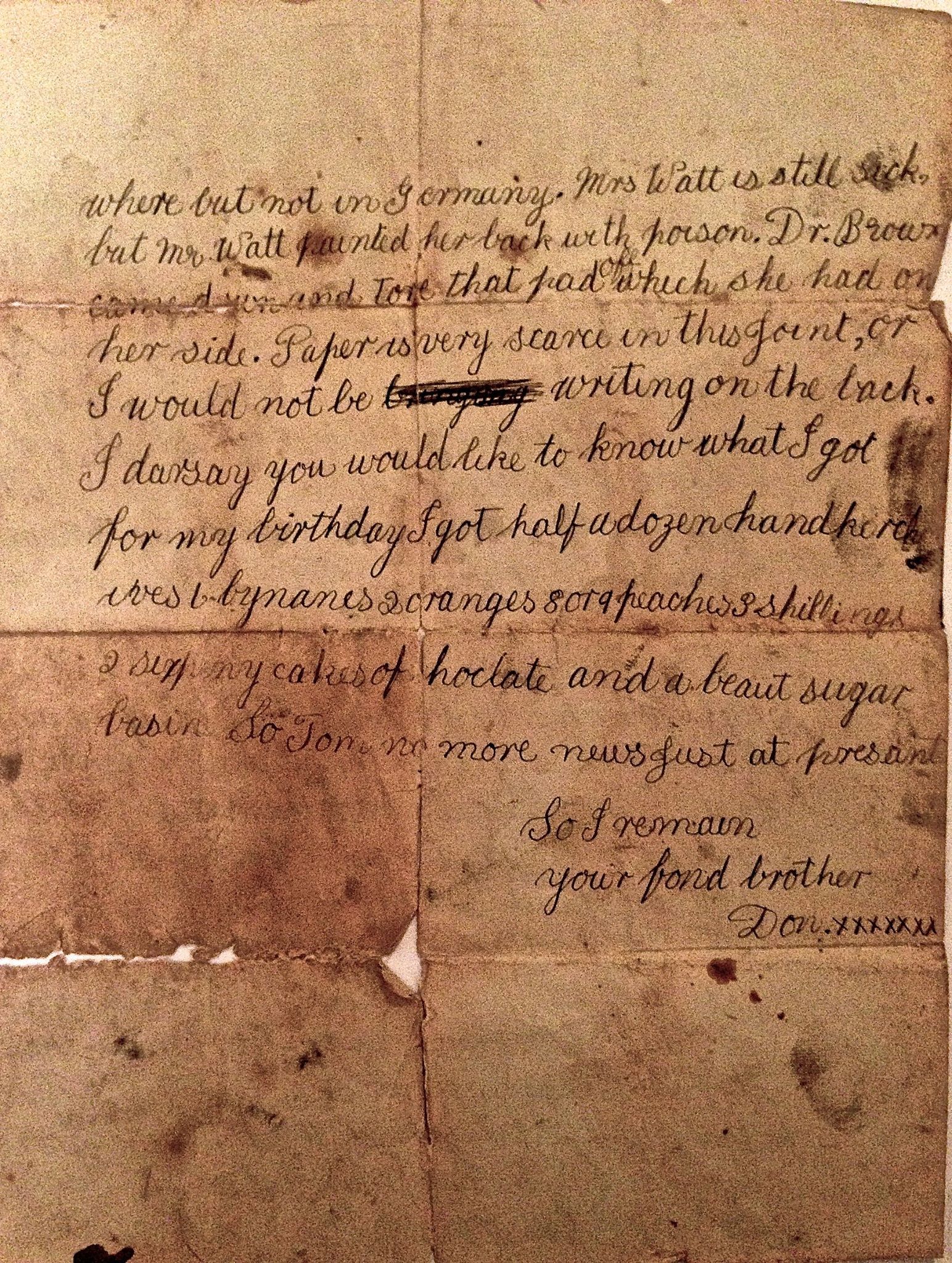 Thanks to 'The Helper' on Reddit for doing a transcription:

Dear Tom,
Just a few lines to let you know I am still here. I am eleven now [?] years is rolling by. Thankyou very much for the geography book, also the postcard. We are having the very same geography as in that book.
I am beating [?] in everything, but he beats me occasionally in dictation. The sums are very easy which Mr. Ferris gives us. Don't fret [?] there is a surprise for me at Christmas. I had a sum right which only four had right out of [?] and [?] two boys in my class. They were George Mount and I; Hazel never had them right so that equals one feather in my cap. I am battling, so don't think I will come last.
Jack [… unintelligible… ] next year. We have [?] up so that I can ride [?] whenever I want to. I get a basket of fruit every afternoon. Harry Marzell is looking after it because Mr. Luther has gone away to Sydney for two weeks' holiday.
Dad and I are going fishing on Saturday. Somewhere, but not in Germany. Mrs. Watt is still sick, but Mr. Watt painted(?) her back with poison. Dr Brown came up and tore that pad off which she had on her side. Paper is very scarce in this joint, or I would not be writing on the back.
I would daresay you would like to know what I got for my birthday. I got half a dozen handkerchiefs [?] 2 oranges, 8 peaches, 3 shillings, [?] chocolate and a beaut sugar basin.
So Tom, no more news just at present.
So I remain your fond brother,
Don.