With thanks to Chris Nicholes: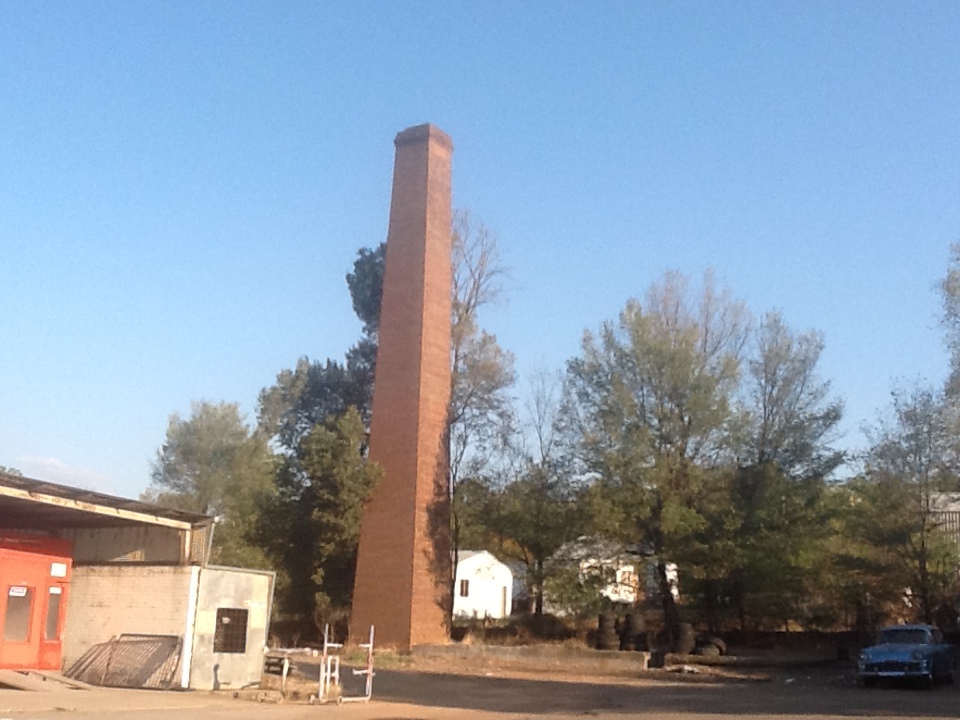 Brick chimney at Snowny Smash Repairs Tumut. Formerly Carson's sawmill. Built by local bricklayer Ted Holloway back in about the 50s. The chimney was never used for its intended use for kiln drying of timber.
The chimney had an internal ladder which went to the top, I climbed to the top and took a photo in 1964.