With thanks to Chris Nicholes, these great pics and excellent descriptions: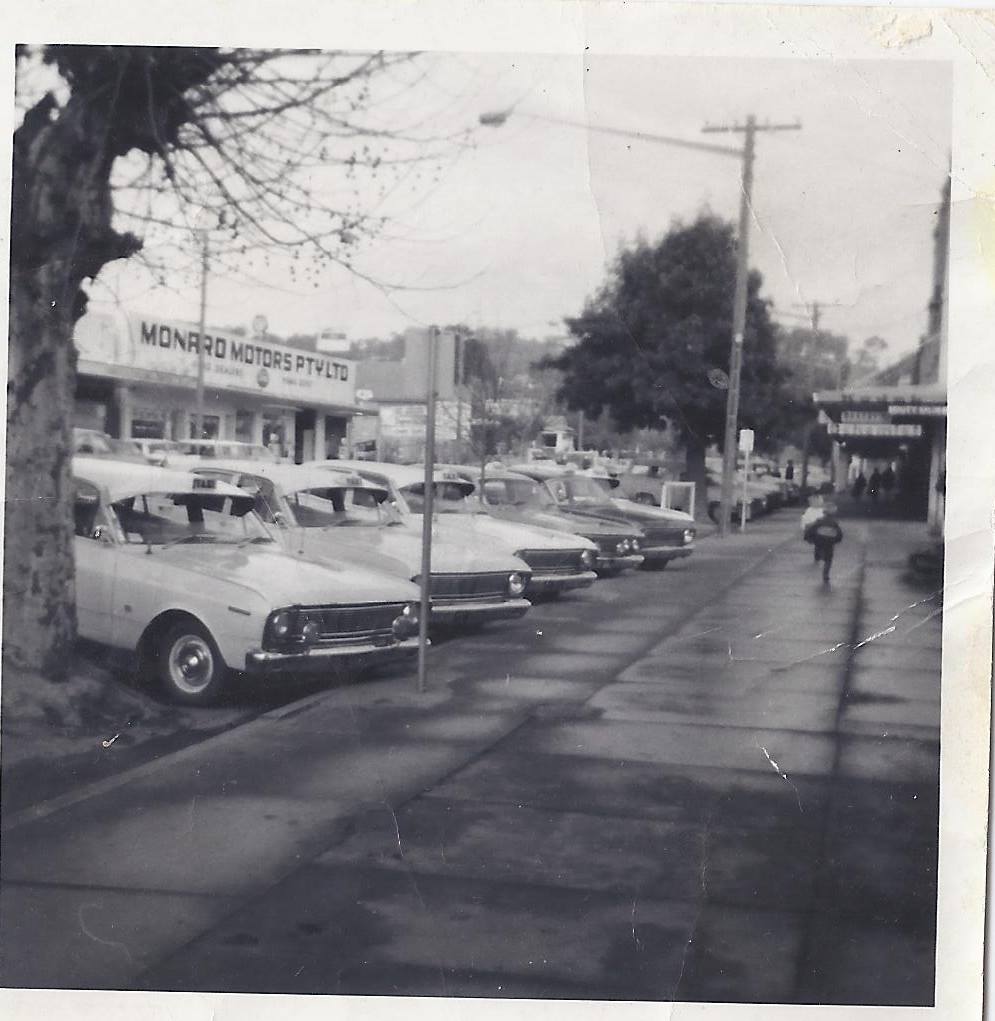 Tumut Taxi Rank 1969. 6 1968 Fords, all brought new from across the street at Monaro Motors. New car under $2,000, tank of petrol $3.00 tyres $15.00, taxi fare around town area 30 cents, 2 Holdens absent, 8 taxis on duty. Today only one, 1969 Taxi owners, Charlie McAllister ,Leo Hayden, Tom Harris, Ray McGowan. Gordon Ross. Don Brown ,Jack Miller and myself.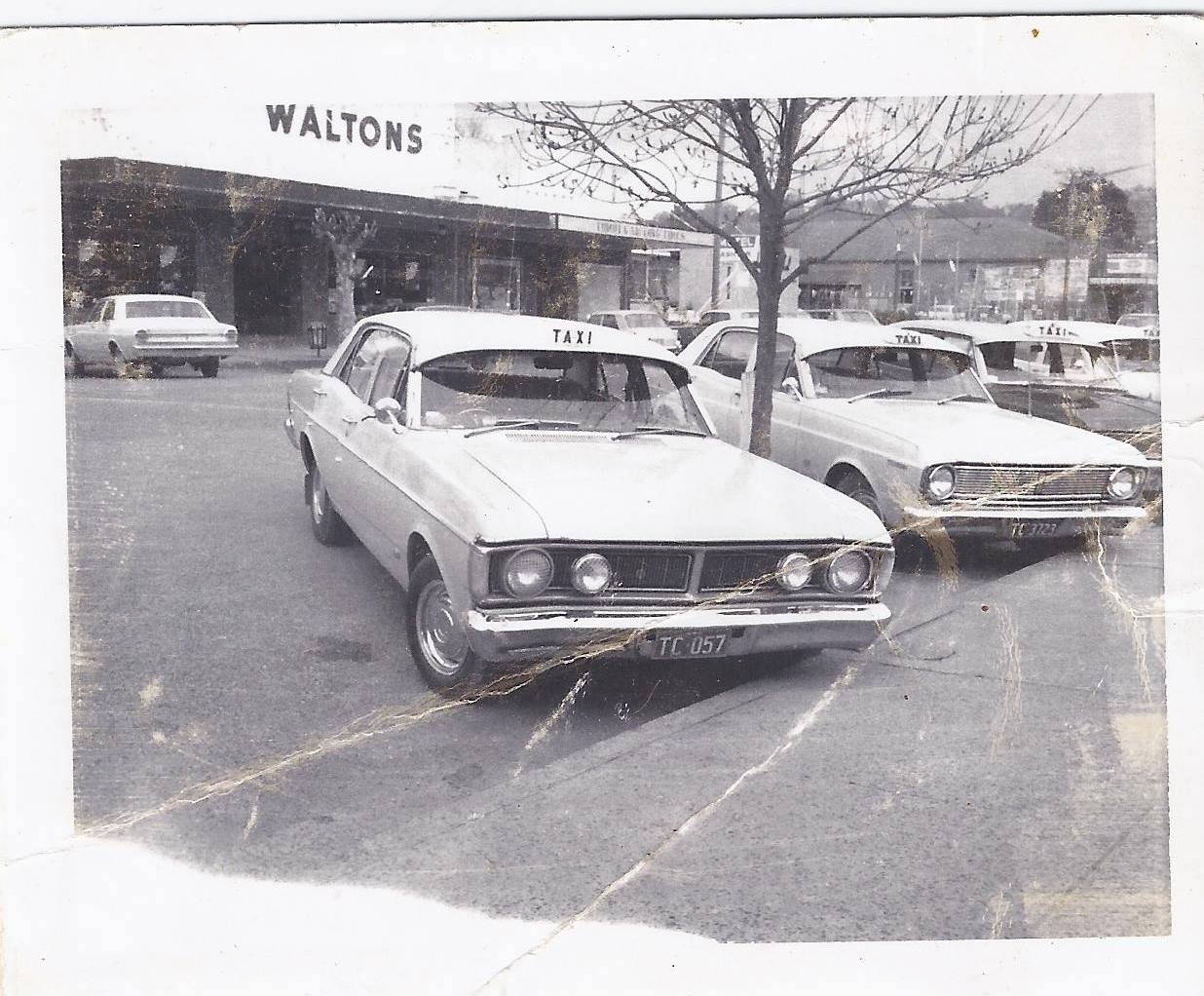 1971, Monaro motors gone, to be replaced by Ashton Motel. Furniture shop still there, new name now. The 71 XY falcon was my favourite car but as I could not afford $860 to insure it I back traded to an EH Holden for $800, which I did 100,000 miles in. The XY cost $2700 from Parktown Autos., $1000 dearer than the 68 XT model – inflation had started.