Via Ros Erskine, these brilliant pics of the staff at AJ Baker Garage in Wynyard St from the early 1950s (click on the pics for full size). Comments on those in the pics are from Douglas Baker – thanks!: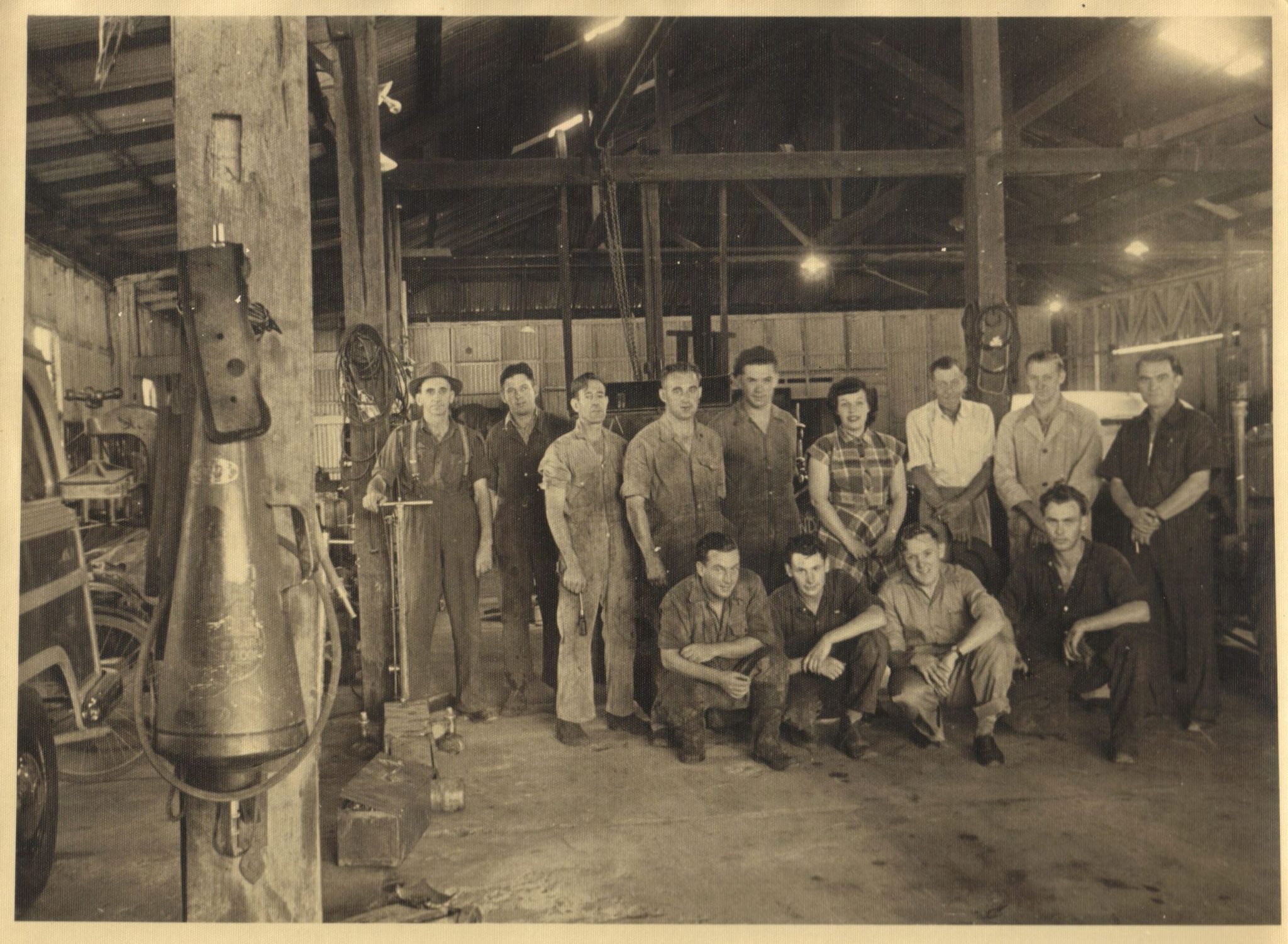 Back row: Alec Baker, Kelly Morris,Fred Leck,Col Hoad,John Baker,Marce Walsh, Dallas Lowther (customer), Graeme Baker, Jim Hindley
Bottom row: Unknown, Unknown, Alan Baker, Robin Bridle.