With thanks to Doug McDiarmid for these two great aerial shots and description of Tumut from the 1970s:
(click on the picture to get the full-sized version)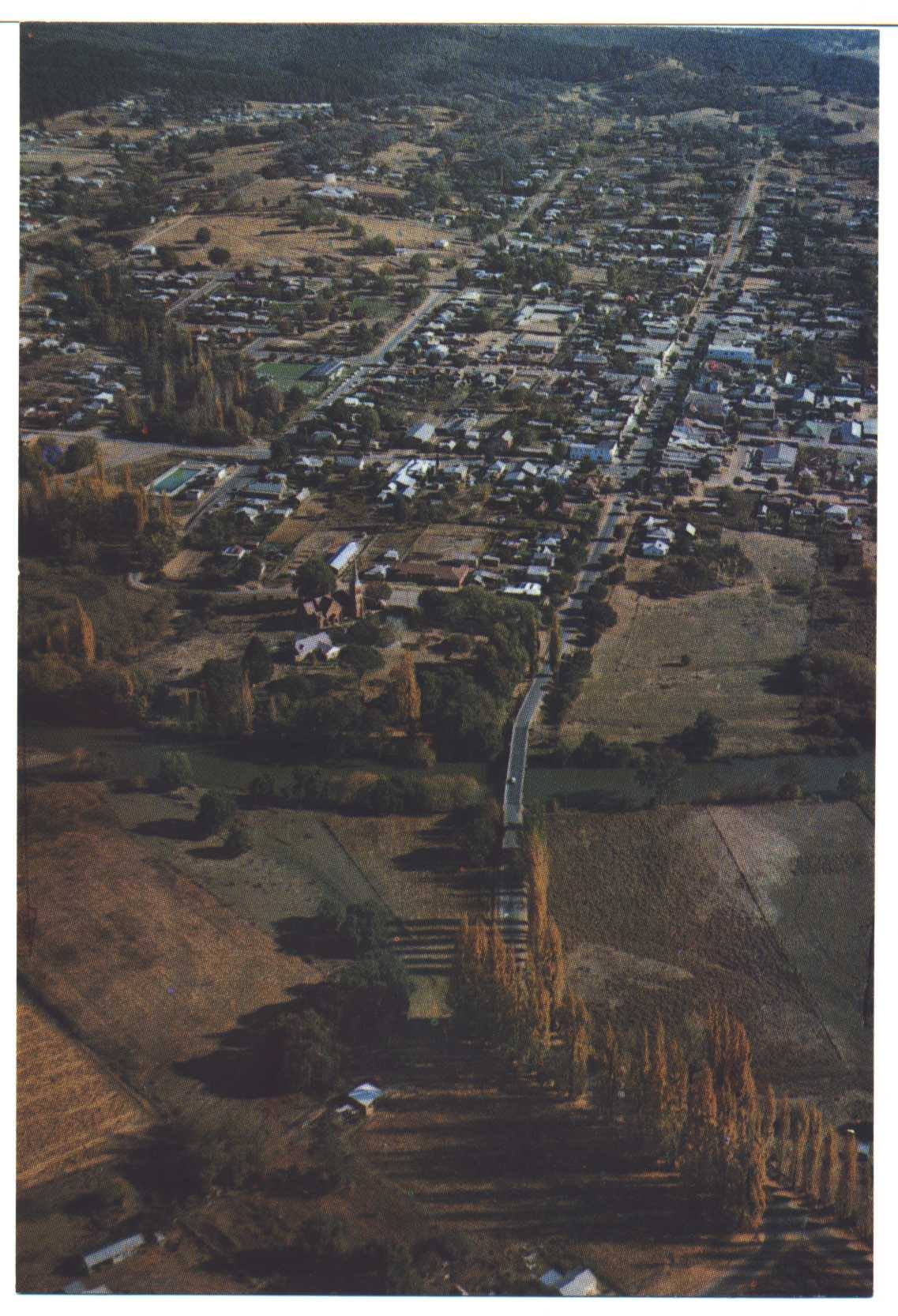 Okay, enjoyed trawling thorugh here the other day, and seeing a lot of the old pix. Not go so many of my own (to hand anyhow), but here's a few 'postcard' shots to start off with. Left Tumut early '77, so sometime previous to that.