With thanks to Louise Howells, this great picture of Tumut from the air. The year taken is unknown but below are educated guesses from participants on the Lost Tumut Facebook Page.
(Click on picture for full size)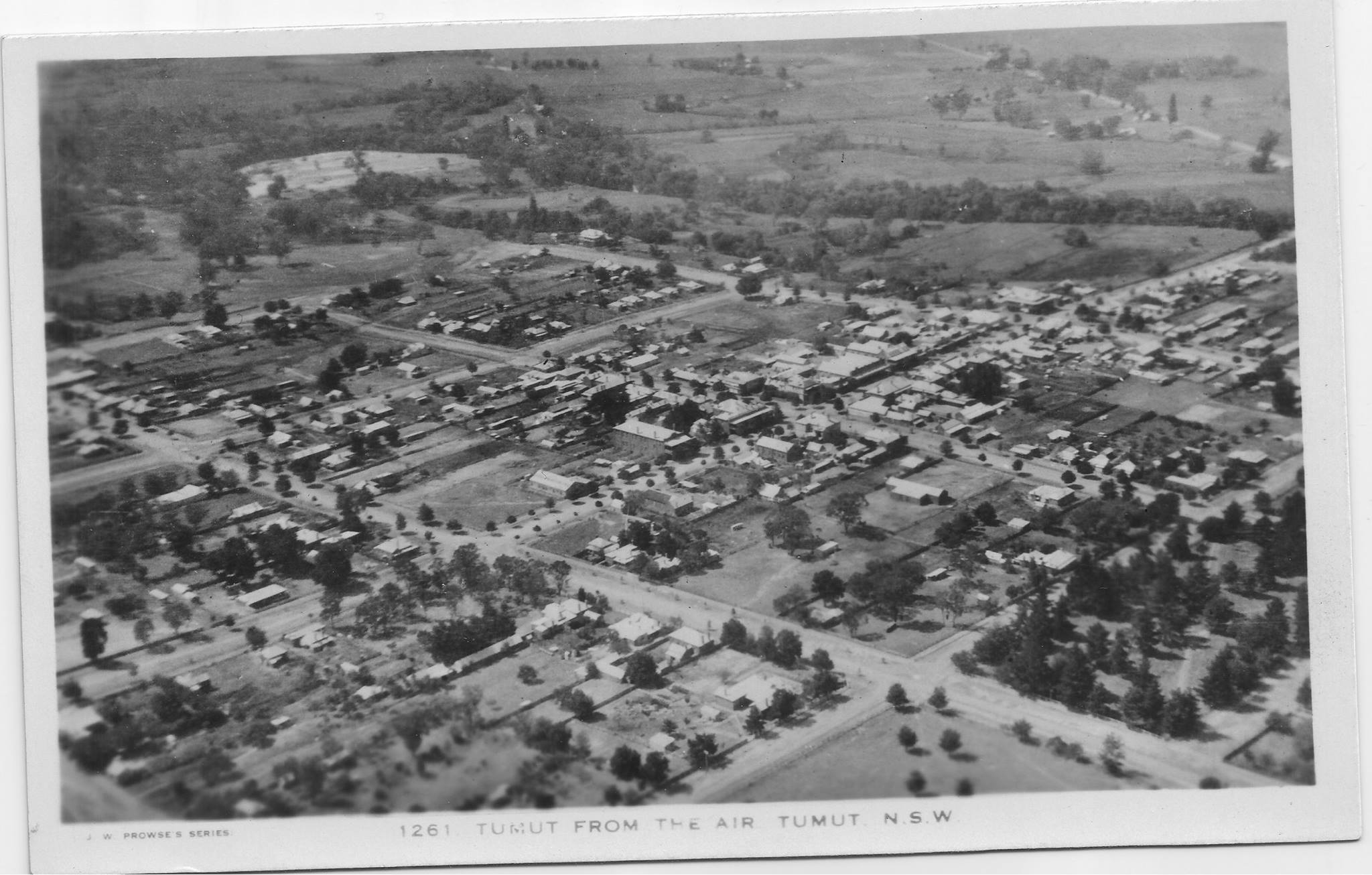 I guess between 1910 & 20. They had WW1 planes then or a hot air balloon.
I can make out Obriens Hall, School of Arts building. Trees are young. Suggest Chris Nicholes is close to the mark. The garage building appears to be there. it was a skating rink before a garage.